In places where markets are functioning, UN in Rwanda through the work of United Nations World Food Programme (UNWFP) is increasingly providing cash transfers to vulnerable people. Cash transfers to refugees from the Democratic Republic of Congo have increased by 60 percent since 2014. New food assistance approach enable households to diversify their diets and purchase nutritious food items that are not provided by UNWFP, such as fresh vegetables. As well as meeting the immediate food needs of those requiring food assistance, cash transfers can also have a positive impact on the local economy with traders gaining new customers.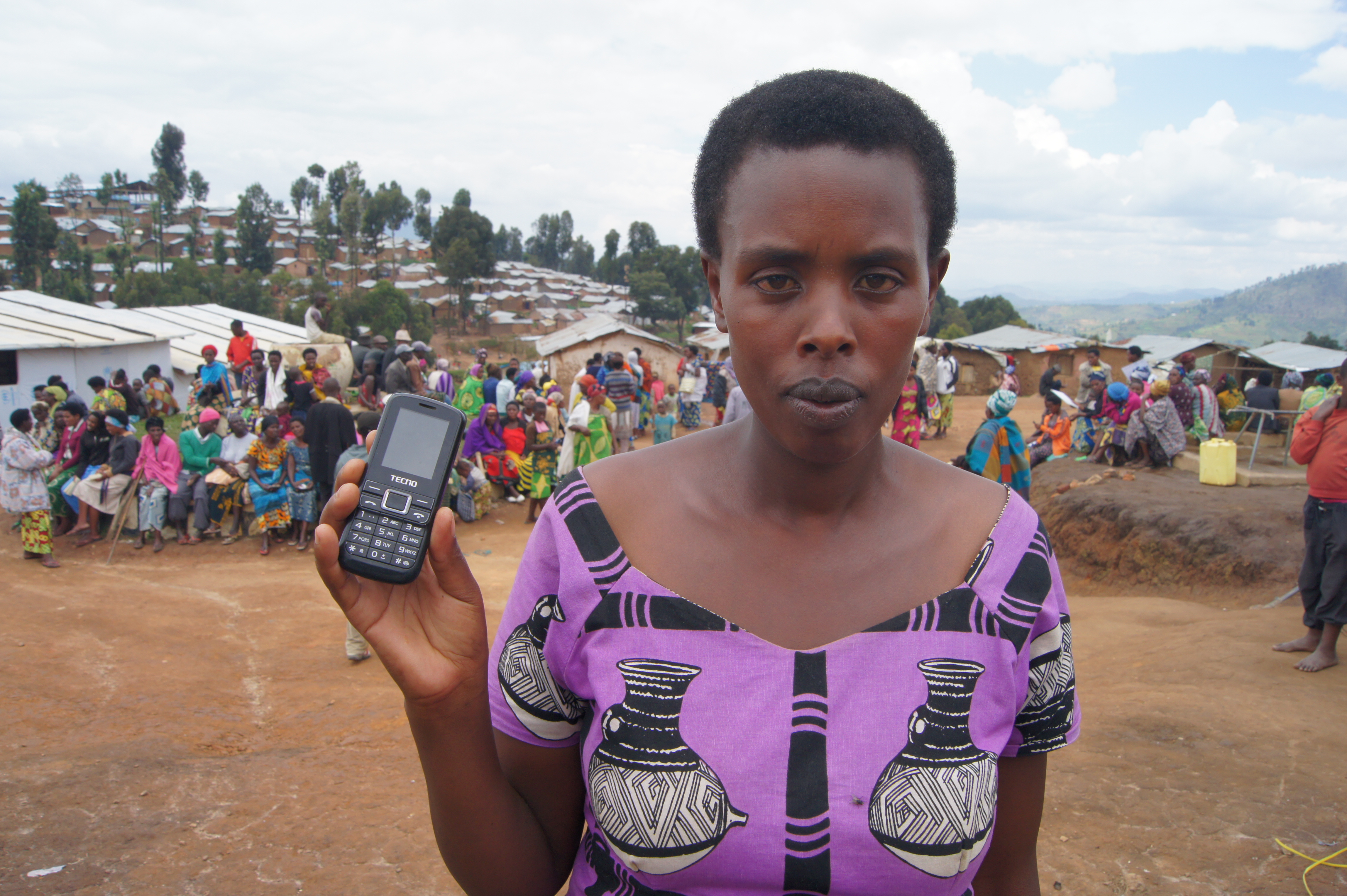 Jeantier Uwimana, a 39 year mother of nine children in Kigeme camp. Cash based transfer enables her to buy food of her choice including vegetables to balance her children's diet. Photo: WFP/John Paul Sesonga
KIGEME, Rwanda -- Jeantier Uwimana is a 39-year-old mother of nine children. She has spent four years in Kigeme refugee camp in the southern province of Rwanda, after escaping the conflict in Masisi in eastern Democratic Republic of Congo. She is happy to receive support from UNWFP in the form of cash transfers.
"I'm very delighted to receive cash. I will buy the food of my choice, including vegetables to balance the diet of my children" said Jeantier.
Each member of a household receives around US$10 per month, equivalent to the value of the food rations distributed by UNWFP. The amount is based on the market price of food in the areas around the camps.
In addition to cash transfers, the most vulnerable residents of the refugee camps in Kigeme, Gihembe and Nyabiheke receive supplementary food to maintain and improve their nutritional status. WFP also provides nutrition support to pregnant and breastfeeding women, small children, and those living with HIV. WFP's nutrition programmes aim to treat and prevent malnutrition. In schools, refugee children and those from the host communities receive mid-morning porridge to keep hunger at bay while they are in class.
The project is implemented in partnership with the Ministry of Disaster Management and Refugee Affairs, UNHCR, and World Vision. The project provides SIM cards to the refugees, and uses bulk SMS to share information and nutritional messaging. It also includes a toll free service for reporting complaints.